Bom Jesus do Monte – Day Trip From Porto
If you plan to visit Bom Jesus do Monte from Porto, you'll be pleased to know it's easy. Here's all you need to know about Portugal's most splendid 18th-century Catholic Sanctuary located just outside of Braga.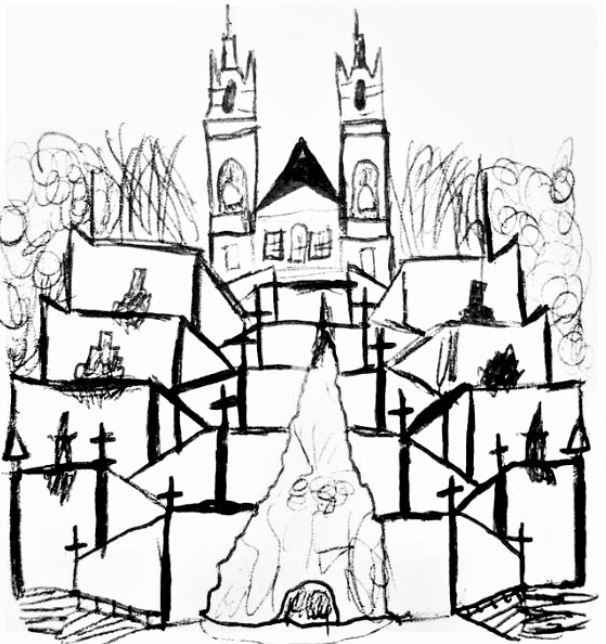 ---
Disclaimer: There are some affiliate links on this post. Meaning I may earn a (very) small commission if you buy something after clicking a link. This is at no extra cost to you. You can read my full disclaimer here.
---
Your Quick and Easy Guide to Bom Jesus do Monte
Here's all the info you need to know about visiting Bom Jesus do Monte in 2023.
What's special about The Sanctuary of Bom Jesus do Monte?
The standout unique feature of Bom Jesus do Monte is undoubtedly its 116-metre-high Baroque stairway. On top of the stairway is the original church, the origins of which dates way back to the 14th century.
The sanctuary is one of Europe's finest examples of a site devoted to Christian pilgrimage. A new church was built on the site in 1629 dedicated to the Passion of The Christ.
Along with all the beauty and history, there's a restaurant up the top that sells delicious ice cream. Which is the perfect accompaniment to the spectacular view over Braga.
How to visit Bom Jesus do Monte from Porto
This first option is for those who like to do things for themselves. First, you'll need to get a bus from Porto to Braga. The easiest way is to head over to Omio and let them do the hard work for you.
The journey takes about an hour and ticket prices are from €4. They'll give you details of where to get the bus and you'll get an e-ticket on your phone. It really is an easy process. The bus was clean and modern, making it an enjoyable journey through the Portuguese countryside. Boy, do they grow a lot of grapes out there!
The Omio buses run to and from Porto to Braga frequently throughout the day so you won't have to be at the demand of the timetable too much, allowing you some time to enjoy Braga too.
Once in Braga, you have three choices
One option is for the active folk and the other for the rest of us. If you want to walk to Bom Jesus do Monte from Braga it will take you an hour and a half.
It's a nice walk, but a long walk, and remember, Bom Jesus do Monte is up high, looking out over the city, so you're basically choosing a bit of mountaineering if you take this option.
The second, and easiest option available is a good old taxi. Uber exists in Portugal so it's as easy as opening the app and clicking where you want to go.
A guided tour to Bom Jesus do Monte
The third option is for those who prefer an easier life. There are a number of fantastic tours that make the whole thing as easy as pie. In my experience, the best place to book tours like this is Get Your Guide.
They offer a number of different tours, some of which will pick you up from your hotel, feed you lunch and drop you back. So, if reliable guided tours are more your thing, look no further than Get Your Guide to book your trip to Bom Jesus de Braga.
A day trip from Porto to Bom Jesus do Monte is a great thing to do while travelling through Portugal.
If you're hungry for more travel tips and stories head back over to my blog or check me out on Instagram.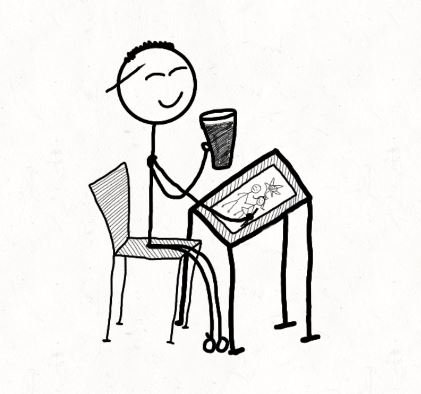 I'm not really a stickman, but it seems that I like portraying myself as one.
I'm an English guy who's been travelling since 2017. I was never good at taking photos, sketching just seems to work better for me, and in my opinion, why do you want to see other people's 4K videos and pictures of the world? Surely it's better to see it for yourself. You get in touch through the contact page or Instagram.
I look forward to hearing from you.
Happy travelling.
The Sketchy Traveller