Birmingham Christmas Market 2023 – Is it better than just going to the pub?
In Brum nothing seems to say Christmas more than a giant beer and an inappropriately long sausage. That's right folks, the Birmingham Christmas Market is back in town, but rather than just pretend that it's some kind of winter wonderland, I'm asking: is it really all that? Should we all just head to the pub instead?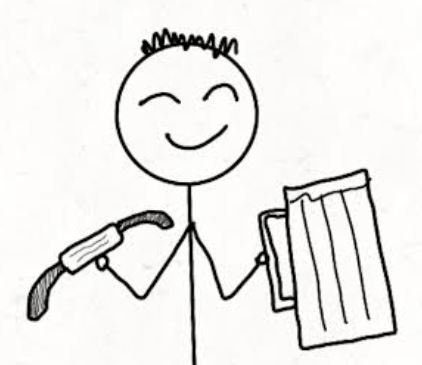 ---
Disclaimer: There are some affiliate links on this post. Meaning I may earn a (very) small commission if you buy something after clicking a link. This is at no extra cost to you. You can read my full disclaimer here.
---
What's at the Birmingham Christmas Market 2023
First, let's discuss what the famous Christmas Market in Birmingham consists of in 2023. It is officially a German market so I guess beer and sausages are the best way to authenticate that German vibe, and you don't have to look far to get your hands on this popular combo. There's plenty of other food and drink available too, especially sweet treats. The kind that we only usually only see on the aisles in Lidl and Aldi.
There are the usual craft stores too where you can buy all kinds of random items. All of you crystal and ornament lovers are in for a real treat!
How many stalls are at the German Market?
This year there are only 55 stalls at the German Market. Which is one less than last year, but 25 less than its heyday. This is the lowest number in its 22-year history. It seems that good old Brexit is the main reason for the low numbers, but this has a positive side too as people, especially families, feel that they have more space to wander around. It is true that the halcyon days of 70 stalls did create overcrowding and made many people, me included, head to the pub at the mere sight of the crowds.
How much is a beer at Birmingham Christmas Market?
This is probably the most important question for most people planning a trip to the German market. A pint of German beer has gone up by £1 to £6.50 per 500ml. You can get a beer and bratwurst sausage combo for £12.50. That's up from £10 last year. Maybe these substantial price increases are Mr Putin's fault, Brexit can't be blamed for everything!
How far is Birmingham New Street from the German market?
For those of you travelling into the city by train, the good news is you don't need to walk far. Most of the German market is on New Street, so if your train comes into New Street Station, you just need to head out of the exit next to the Greggs and you're only a few metres away from the stalls. The Christmas market is all in Birmingham city centre, so it's easy to reach by public transport.
Is there a funfair at the Christmas Market in Birmingham?
Officially no, there isn't a fair as part of the Birmingham Christmas Market. But fear not! A five-minute stroll from Victoria Square through to Centenary Square will give you a little bit of entertainment. An impressive Ferris wheel and a larger-than-ever indoor ice rink fill the square. So if you're after a little bit of fun after guzzling down a stein and sausage, head on over to Centenary Square.
Do you need tickets for the market?
No, you don't need a ticket for the Birmingham Christmas Market in 2023. It's all open to the public.
---
So after all that info, the question still remains, is the Birmingham Christmas Market worth it, or should you just go to the pub? Personally, the interest and charm of the German market wore off a long time ago. Sitting in the cold along New Street with an unnecessarily heavy beer doesn't give me enough pleasure.
You'll find me in one of the pubs along the route, in the warm, sipping from a perfectly weighted pint glass. If I feel festive I'll sit near a window and watch the festivities from a comfy chair.
It's clear that I'm getting older…..and wiser.
---
---
If you're hungry for more travel tips and stories head back over to my blog. You can also check me out on Instagram.
Yes there are a couple of affiliate links on this post, but I do genuinely recommend them, once you've used them you'll understand why.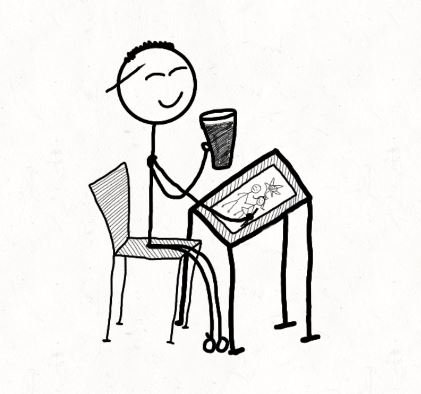 I'm not really a stickman, but it seems that I like portraying myself as one.
I'm an English guy who's been travelling since 2017. I was never good at taking photos, sketching just seems to work better for me, and in my opinion, why do you want to see other people's 4K videos and pictures of the world? Surely it's better to see it for yourself. You get in touch through the contact page or Instagram.
I look forward to hearing from you.
Happy travelling.
The Sketchy Traveller