Best Travel Shaving Brush 2023 – Plus Bonus Extras
Not all travellers are flea-infested, patchy beard boasting, unwashed scoundrels. Sure, lots are, and it's true that it can be fun to live like that from time to time. But there are also times when we want to look our fully-groomed best, and for those times we need the best travel shaving brush in our kit bag.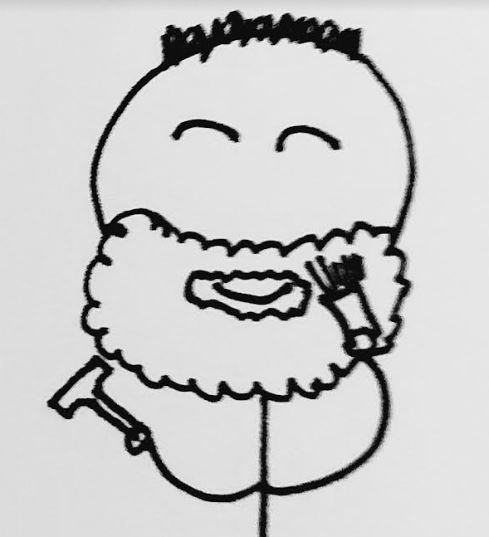 ---
Disclaimer: There are some affiliate links on this post. Meaning I may earn a (very) small commission if you buy something after clicking a link. This is at no extra cost to you. You can read my full disclaimer here.
---
I've taken some time to find out once and for all what can justifiably claim to be the best travel shaving brush. And I didn't stop there. I've also got the best travel shaving kit and the best vegan-synthetic shaving brush for those of you that have a conscience about these things. Let's start with that, shall we?
The best synthetic travel shaving brush
Made by the cleverly named Clear Confidence Co, this synthetic travel shaving brush could easily win the overall crown too. It's got hundreds of positive reviews on a number of different sites. It obviously wins for those who care about animals as no animal hair is used in this product. The manufacturers boast that The wooden handle and synthetic bristles of our shaving brush are built to last. With proper care, a shaving brush can last years. The wooden ash handle gives a good grip and feels substantial in the hand.
It's yours for less than £10, £9.97 from Amazon to be exact. So, if you like to do your bit and get synthetic products instead of animal parts this is definitely the best travel shaving brush for you. And that's to both the men and women out there. The benefits of a shaving brush work on a woman's body just as they do on a man's.
The best shaving kit
Here's your next bonus. The best travel shaving kit is currently on the market.
This one is a great gift for a well-groomed travel person. It's made by Proraso, and they claim that part of the kit is made in Italy. They don't specify which part. Maybe 90% is handcrafted in Milan, or, maybe the box is from a factory in Turin. The answer will remain a mystery so just tell yourself whatever makes you happiest.
In the kit, you get a brush, pre and post-balms and a shaving gel. So you can have all you need for a great shave, for only £12 at Amazon. The only downside seems to be that it is pretty small. In another way, that's also a selling point because you need it to slip easily into your washbag.
The best travel shaving brush
Just as with any good awards show, we end with a big winner. This one is officially the best travel shaving brush out there right now. Made by Benny's of London, the main thing the thousands of reviewers seem to like best is the brush's ability to keep its hair. I wish I could say the same about my thinning bonce, but one of the biggest frustrations with shaving brushes is when the hairs fall out all too easily. That's not a problem with this brush, and at just £12.95 on Amazon, it's still an absolute bargain compared to what some shaving brushes go for.
So there you have it, the best travel shaving brush and kit out there today. I hope you found what you're looking for. All prices were correct at the time of writing.
---
If you're hungry for more travel tips and stories head back over to my blog. You can also check me out on Instagram.
---
Yes there are a couple of affiliate links on this post, but I do genuinely recommend them both, once you've used them you'll understand why.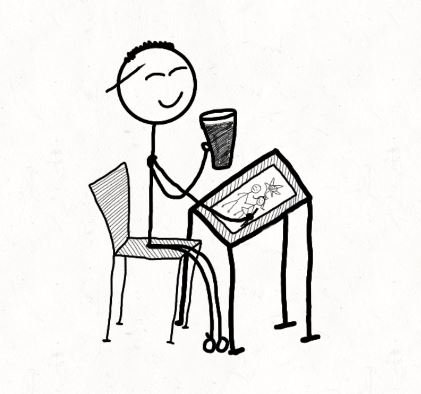 I'm not really a stickman, but it seems that I like portraying myself as one.
I'm an English guy who's been travelling since 2017. I was never good at taking photos, sketching just seems to work better for me, and in my opinion, why do you want to see other people's 4K videos and pictures of the world? Surely it's better to see it for yourself. You get in touch through the contact page or Instagram.
I look forward to hearing from you.
Happy travelling.
The Sketchy Traveller