Best Sports Bars in Malta to Watch Football in 2023
There are tons of pubs to watch live sport in Malta, but as with everything, some are much better than others. So if you find yourself in St. Julian's, Sliema, Valletta or St. Paul's and want to know where to go to watch the match, here's my list of the best sports bars in Malta to help you decide.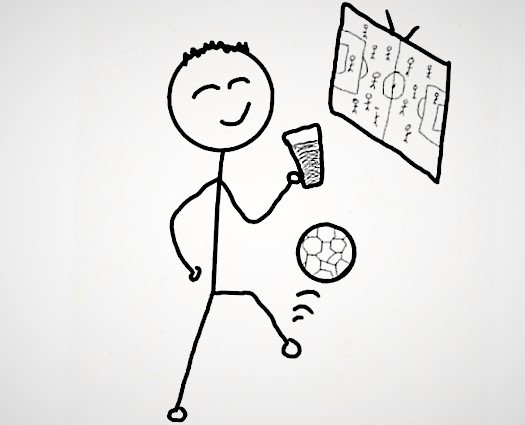 ---
Disclaimer: There are some affiliate links on this post. Meaning I may earn a (very) small commission if you buy something after clicking a link. This is at no extra cost to you. You can read my full disclaimer here.
---
Your quick guide to the best sports bars in Malta
Read on to discover the best sports bars all over Malta. So whichever area you find yourself in, there'll be a sports bar near you to watch the match.
Best Sports Bars in St Julian's.
Let's start our list of the best sports pubs in Malta in the lively St Julian's neighbourhood.
Hugo's Pub
Hugo's Pub has it all. It's hard to find any faults with it, which is why it's at the top of my list of the best sports bars in Malta. Here's why:
It has loads of big new shiny TVs dotted all around the place, all of which are showing live UK sports.
Drinks prices are pretty cheap considering the location and their food menu is insanely good.
It's in the heart of St. Julian's nightlife scene, so the atmosphere in and around this sports bar is always buzzing. Here's a link to the exact location on Google Maps.
When I'm in St. Julian's and want to watch some live football, or any sport for that matter, I head to Hugo's Pub first. It is a very popular place to watch live sports though, so you need to have a backup.
Dubliner Irish Pub
The Dubliner Irish Pub is another great option if you're looking for a sports bar in Malta.
Just like Hugo's, The Dubliner has more than enough TVs showing live Sky Sports and BT Sports (TNT Sports nowadays). 
Drinks are well priced, you can get a pint of Stella for less than €4, and a Guinness will cost you €4.75 a pint. Here's a link to their drinks menu.
If you fancy munching your way through a traditional Irish or British dinner while watching the match you're spoiled for choice with their amazing food menu.
Another big bonus to this sports bar in Malta is that it overlooks the beautiful St Julian's Bay. So, if you prefer to watch live sport away from the messy mayhem of the inner street, head to The Dubliner. Here's where you'll find it.
Best Sports Bars in Sliema
Next up, let's look at the best places to watch sport in Sliema.
Surfside
Surfside is a great sports bar in Malta, but it's so much more than just a sports bar. It also has a sunny rooftop terrace overlooking the sea, and a lido out back, so you can celebrate your team winning the match by cannonballing into a little pool.
You'll find their sports bar on the middle floor, and in their own words – It's newly refurbished and is now a quirky restaurant which keeps the sports bar feel that has always been so popular. They also pride themselves on their wine and cocktail options. You can check out their drinks menu here.  Their food menu is probably the biggest one of any of the sports bars on this list.
So if you're after a classy meal overlooking the beautiful bay while watching live sport on TV, head to Surfside. Here's where you'll find it.
Step Down Bar
If you're in Sliema and want to head to a cosy but buzzing little sports bar to watch the match get yourself to Step Down Bar.
This small corner bar only has a couple of TVs but they do show all the main Premier League and Champions League games. Other sports are unlikely to be shown here, so if you're an F1 or NFL enthusiast I'd head to another sports bar in Malta.
Step Down also claims to offer the best roast dinners in all of Malta. Quite a claim considering the crazy amount of English pub restaurants on the island, but they really did look impressive on the Sunday I was in there. I didn't have one because I prefer bar snacks and a pint when watching a game.
Here's where you'll find this cosy sports pub in Malta.
Best Sports Bars in St Paul's
Net up, let's check out the best sports pubs in St. Paul's.
Rapid Sports Lounge
Rapid Sports Lounge isn't just the best sports bar in St. Paul's, it's definitely one of the best sports bars in all of Malta.
It has four huge screens and many smaller ones, all ideally spread over two floors in the heart of St. Paul's busiest area along Tourist St.
The food, in my opinion, is just what you want when having a pint and watching live football on TV, and that's because most of it consists of fried beige food with loads of sauce!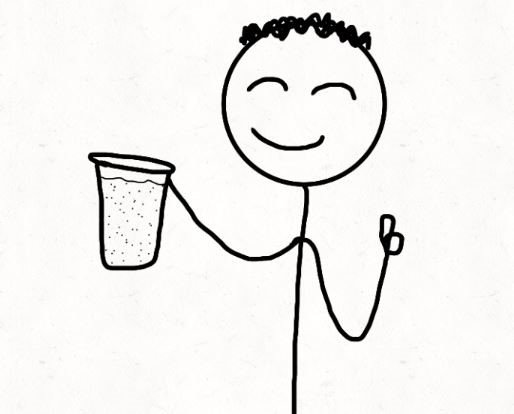 There's a great beer choice here too with Stella, Heineken, Guinness and the local Cisk all on tap. And to cap it all off there's a modern pool table too so you can play as well as watch at this sports bar in Malta.
Here's a link to the exact location on Google Maps.
Misty Blue Sports Bar
Misty Blue Sports Bar in Malta is another great place to watch live football. It has a huge outdoor terrace with screens still viewable. Making it a great place for smokers to keep an eye on the match.
There is one huge screen inside but loads of smaller ones around the bar. One big plus to this sports bar is that it offers free appetizers during big games. These are simple but tasty snacks on the bar. It's a perfect match to your liquid refreshment.
It also has a decent food menu and competitive prices compared to all the good sports bars in Malta.
Best Sports Bars in Valletta
Lastly, let's head to Valletta and see where the best sports bars are in Malta's capital.
Fat Harry's Pub
Fat Harry's Pub is a great place to watch live sport in Malta if you prefer to relax in a restaurant rather than a lively bar. It is perfect for families who aren't all interested in watching the match but still want to go out and have a good night on their holiday.
The menu on offer here is bigger than any other sports bar in Malta. And they cater better than the others for those with specific diets; gluten-free, vegan etc.
As you'd expect from this self-proclaimed gastro pub, there aren't many TVs. Especially compared to the more dedicated sports bars around the island. You can get a decent view from most tables, and you can book ahead and ask for a TV table. 
You can also take advantage of the 'Buy 1 Get 1 Free Cocktail' happy hour. Which is available every day between 16:00 to 18:00. Perfect for Super Sunday or the Saturday evening kick-off.
Here's where you'll find Harry's Pub in Valetta.
Queen Victoria
Last but by no means least on my list of the best sports bars in Malta is Queen Victoria.
As the name suggests the theme here is that of a traditional English pub. A pub that doubles up as a sports bar showing live football in Valletta. 
Similarly to Harry's Pub, live sports aren't the main selling point. The traditional pub vibe and menu are what get most guests in. They just happen to have a good number of TVs that always show live English football. Again, it might be best to contact them beforehand and get them to reserve a table with a good view.
Here's where you'll find The Queen Victoria sports pub in Valletta.
---
So there you have it, the best sports pubs in Malta. It's safe to say that if you're after a sports bar that really is all about showing as much sport as possible on as many TV as will fit on their walls, St Julian's and St. Paul's are where you should head to. But that's no surprise because they're the liveliest areas on the island. You'll definitely find the best sports bars in Malta in those areas.
---
The top activities available in Malta right now
If you're looking for more things to do in Malta than just watching football all day, you should check out Get Your Guide's latest list of the most popular trips and attractions on the island. They offer you the best trips at competitive prices and free cancellation if you tell them in advance time. Which is great if you spend too much time drinking and need a day by the pool to recharge.
Here's their current list of the best activities in Malta.
---
If you're hungry for more travel tips and stories head back over to my blog. You can also check me out on Instagram.
---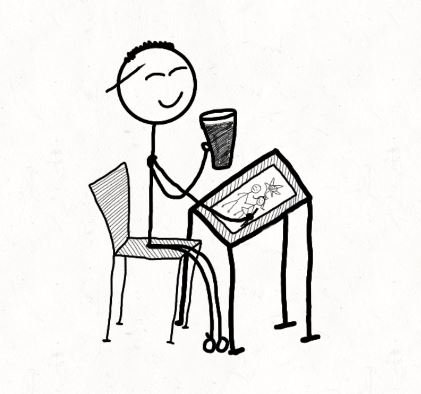 I'm not really a stickman, but it seems that I like portraying myself as one.
I'm an English guy who's been travelling since 2017. I was never good at taking photos, sketching just seems to work better for me, and in my opinion, why do you want to see other people's 4K videos and pictures of the world? Surely it's better to see it for yourself. You get in touch through the contact page or Instagram.
I look forward to hearing from you.
Happy travelling.
The Sketchy Traveller