The 4 Best Sports Bars in Bath – 2023 Update
As you'd expect from such a touristy city, Bath is full of pubs. And luckily for us sports fans, there are plenty of them with big screen TVs showing all of the live football and sport you could possibly want to watch. So to make it easy for you to find the best place for your needs, here are the four best sports bars in Bath.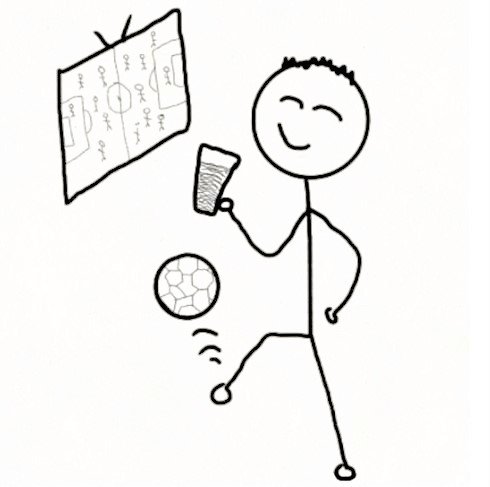 ---
Disclaimer: There are some affiliate links on this post. Meaning I may earn a (very) small commission if you buy something after clicking a link. This is at no extra cost to you. You can read my full disclaimer here.
---
Your ultimate guide to the best sports bars in Bath
Here is your quick guide to the best pubs to watch lice sport in Bath.
The Canon – My favourite sports bar in Bath
My favourite on this list of sports bars in Bath is The Canon. Mainly because it had such a good atmosphere upstairs when I watched a Chelsea vs. Liverpool Premier League game there. 
Downstairs you'll find loads of small screens angled in weird ways to allow everyone to get a view. Upstairs, however, is where you should head if you want to watch a match seriously. There are rows of benches with a huge screen at one end of the room and a few other decent-sized TVs on the sides. 
The beer is priced the same as most pubs, and they have an extensive food menu which is all about pizzas and burgers. Perfect for your sports-watching needs.
Here's the exact location of The Canon Sports Pub on Google Maps.
This sports bar in Bath is open from 12 – 12 Sunday to Thursday, and 12 – 2 am Friday & Saturday.
If you prefer your sports bars to be shiny, modern, classy joints with top-quality food on offer, you need to get to Ludo Sports Bar & Kitchen. They take live sports and food equally seriously.
Here you'll have all the benefits of a swanky gastro-pub with the excellent addition of huge TVs showing live sports. There's also a sunny roof terrace with glare-defying screens, so you can watch the match while nervously smoking your way through a pack of twenty if needs be.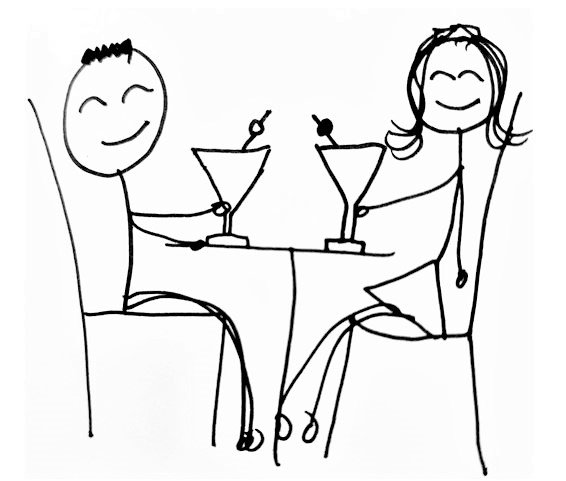 You'll find Ludo Sports Bar & Kitchen down by the station. It's on top of a new development in the area which also contains other popular chains like Nandos and Yo Sushi.
This swanky sports bar in Bath is open from 11:00 to 23:00 every day of the week
This one is for those of you who like your sports bars to be more like a traditional pub. Trinity is a cosy little corner pub in the heart of Bath.
There are three big screens which are plenty to make sure you can get a good view of the live sport on offer.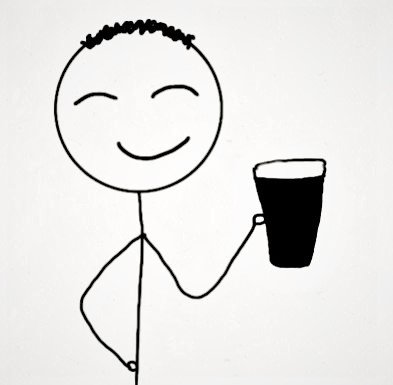 As this is a traditional pub don't expect more than a packet of salt & vinegar crips and some peanuts for your dining options. This sports pub in Bath is about pints of cider and Guinness while watching live sport. It's a great option for anyone who wants to get comfortable for the afternoon and not have to walk too far to get a drink.
There's a little beer garden out the front too if you want to catch some sun during half-time.
Here's the link to the location of this sports pub in Bath.
Belushi's – The party sports bar
Last but by no means least on my list of the best sports bars in Bath is Belushi's. This is part of a chain of party bars that also show live sport.
The decor couldn't be more different from the traditional pub style of Trinity, here we have exactly what a modern-chic bar looks like. 
It's a popular place for students who want to have a good night sinking shots and eating nachos. So if you want to start the party by watching live sport and then continue it by sinking colourful spirits until you can't walk straight, get yourself to Belushi's Sports Bar in Bath.
Here's a link to the exact location on Google Maps.
Looking for more things to do in Bath?
So there you have them. The four best sports bars in Bath.
If you're looking for more things to do in Bath than just sitting in pubs watching sports, check out Get Your Guide's list of the most popular things to do in and around Bath. Even if you don't plan on booking anything it's good to see what's popular with tourists at the moment, you never know, you might find something you like.
I went to the famous Thermal Spa for two hours. The rooftop spa pool is something special.
---
If you're hungry for more travel tips and stories head back over to my blog. You can also check me out on Instagram.
---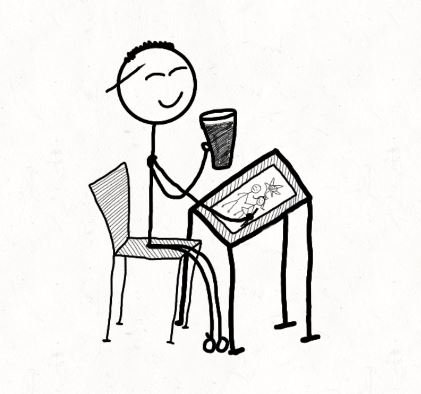 I'm not really a stickman, but it seems that I like portraying myself as one.
I'm an English guy who's been travelling since 2017. I was never good at taking photos, sketching just seems to work better for me, and in my opinion, why do you want to see other people's 4K videos and pictures of the world? Surely it's better to see it for yourself. You get in touch through the contact page or Instagram.
I look forward to hearing from you.
Happy travelling.
The Sketchy Traveller