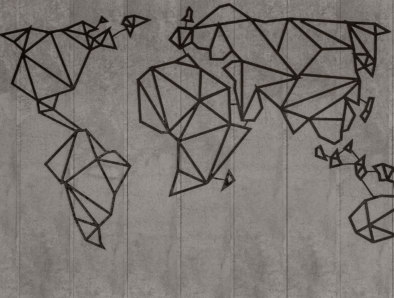 Best Pub In Moseley, Birmingham
Moseley is one of the coolest neighbourhoods in and around Birmingham. This is mainly thanks to its insane amount of pubs, bars and restaurants. I was lucky to live there for many years and now am based only a short taxi ride away. So, if you're unsure as to where best suits your particular needs, as they are all a bit different to each other, here's my list to help you choose which one is the best pub in Moseley for you.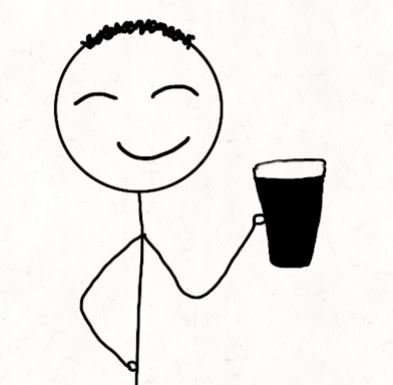 ---
Disclaimer: There are some affiliate links on this post. Meaning I may earn a (very) small commission if you buy something after clicking a link. This is at no extra cost to you. You can read my full disclaimer here.
---
The best pub in Moseley for sport – The Patrick Kavanagh
Known as the 'Pat Kavs', this pub is the perfect place to head if you're after a few drinks in a traditional English pub. The Pat Kavs has recently had a face-lift which has only enhanced its charm. They have a well-placed projector as well as a few TVs dotted around inside and out.
Their beer garden isn't the biggest in Moseley but it's decent and you can smoke out there. Sounds obvious but as you'll learn, that's no longer a given.
Prices are respectable here, between £4-5 per pint, and they have a great range of draught beer too.
Best beer garden in Moseley – Prince of Wales
The Prince, as it's known to the locals, has a huge, covered beer garden out the back. In the past the cover meant that smokers could sit outside all night, keeping dry and warm thanks to the array of patio heaters. Now though, they've added walls to the roof which has removed that smoking ability. A positive for lung health everywhere but it's definitely led to quieter weekend nights and less of the famous bustling atmosphere.
The pub itself is an old traditional one, with mazy corridors and numerous rooms that are usually empty. Prices are high, you're looking at over £4 for the cheapest lagers and closer to £6 for the more premium offerings. Personally, this was my go-to place ten years ago. I lived in the garden, but now, it's unfortunately lost its character. Hopefully, they can get it back.
Most family-friendly pub in Moseley – Fighting Cocks
The Cocks is definitely the best pub in Moseley for families. You'll often see kids and dogs in this pub as families like to head here for lunch at the weekend. They do a decent Sunday roast and although their menu is pricier than the other pubs in Moseley, the food is of high quality.
The pub itself is a huge 19th-century corner pub, boasting a pretty decent beer garden too. So, the positives are the pub itself, the quality of food and that it's family-friendly. The negatives really are only the prices of the food and drinks. It's probably the most expensive pub in Moseley, but at least they back up the prices with quality.
Best pub for live music In Moseley – The Dark Horse
The Dark Horse has it all. Great food, a beer garden, a great selection of beer, and a room upstairs for live music and DJ sets. It's definitely one of the liveliest late-night pubs in Moseley with regular themed nights and gigs taking place throughout the week.
It's a place where you can also relax and enjoy a Sunday roast without knowing that the same pub was open until 3 am that morning with tons of ravers. The Dark Horse really is a good all-rounder
The coolest bar in Moseley – One Trick Pony
The Pony opened ten years ago as the hipster bar of Moseley. It hasn't had a facelift since but it still has a cooler vibe than any other pub in Moseley. Their menu offers great pizzas, burgers and wings, and the bar has a great range of beers and cocktails.
There's a little beer garden out the back and they also have a good amount of live music events taking place every month.
If you're dressing up for a night out, The Pony is probably where you should be heading.
Cheapest pub in Moseley – The Elizabeth of York
This is the name given to the local Wetherspoons. Here you'll get what you expect from Spoons. Cheap beer, cheap food and a real mix of punters. Some are dressed to the nines for the start of their night out, while others have been there since 8 am and are still nursing the same pint. But that's spoons, isn't it?
In a world of good but expensive pubs, a night in Spoons can be a welcome change for the wallet.
---
There are still even more pubs in Moseley, but in my opinion, the ones in this post give the best all-round options for anyone who's looking for the best pubs in Moseley.
---
If you're hungry for more travel tips and stories head back over to my blog. You can also check me out on Instagram.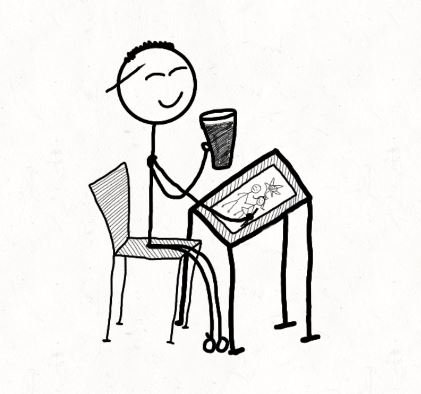 I'm not really a stickman, but it seems that I like portraying myself as one.
I'm an English guy who's been travelling since 2017. I was never good at taking photos, sketching just seems to work better for me, and in my opinion, why do you want to see other people's 4K videos and pictures of the world? Surely it's better to see it for yourself. You get in touch through the contact page or Instagram.
I look forward to hearing from you.
Happy travelling.
The Sketchy Traveller