Getting a Bamboo Tattoo In Thailand
So, you're thinking about getting yourself a traditional bamboo tattoo in Thailand, are you? Cool. I'd say go for it, but my girlfriend would tell you to run, run to the hills and never come back!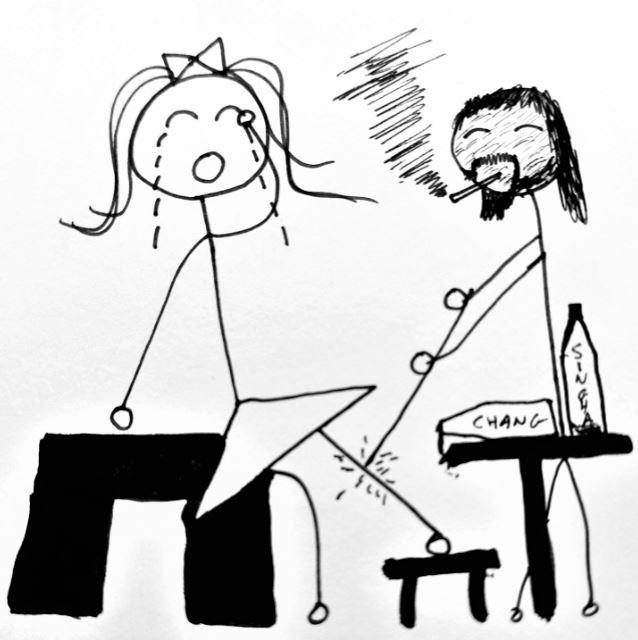 ---
Disclaimer: There are some affiliate links on this post. Meaning I may earn a (very) small commission if you buy something after clicking a link. This is at no extra cost to you. You can read my full disclaimer here.
---
Getting a bamboo tattoo in Thailand – Our experience
We decided it would be a good travelling experience to get a bamboo tattoo in Thailand a few years ago while in the Phi Phi islands. Anyone who's been to Phi Phi knows that it's full of two things: Bars and tattoo parlours.
A pretty dangerous pairing I'm sure you'll agree.
We'd gotten our first inking in India a few weeks before so this seemed like the perfect place for our Thai tribute. Our main concern about getting a bamboo tattoo in Thailand was the pain level. Are bamboo tattoos more painful than normal ones?
"Much less pain, much less"
They were the words of our chosen artist. Taking more of a salesy than a considerate approach to the question.
I had two little ones done and for me, it felt pretty similar on the pain scale to an electric tattoo. Jane however wasn't so lucky. Maybe it was because it was on her thigh, maybe it was because he took so long to do it, or just maybe it was because he had drunk a bit too much! Either way, three years on it still doesn't seem to have healed perfectly. I actually think there's a little inkwell under her skin!!
So from my experience, I wouldn't advise against bamboo tattoos as I've never had a problem with mine. But as with all tattoos, bamboo or machine, check the studio out as much as possible before making your choice. Empty beer bottles are probably a bad sign!
So if you're thinking of getting a bamboo tattoo in Thailand choose your artist wisely!
If you're hungry for more travel tips and stories head back over to my blog or check me out on Instagram.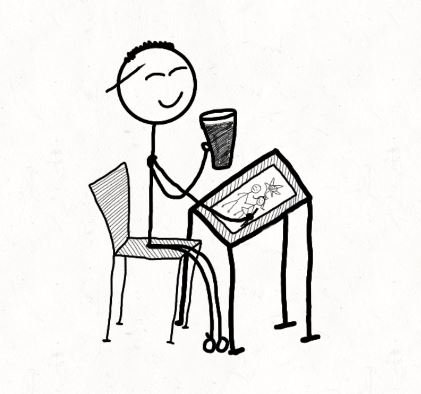 I'm not really a stickman, but it seems that I like portraying myself as one.
I'm an English guy who's been travelling since 2017. I was never good at taking photos, sketching just seems to work better for me, and in my opinion, why do you want to see other people's 4K videos and pictures of the world? Surely it's better to see it for yourself. You get in touch through the contact page or Instagram.
I look forward to hearing from you.
Happy travelling.
The Sketchy Traveller